CRBF Work Is Featured During Rare Disease Week.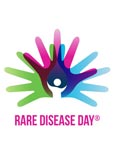 Welcome to Rare Disease Week! This is a special week where rare disease advocates around the world work toward raising awareness and tackling issues surrounding rare diseases. CRBF will be in Washington, DC and at the National Institutes of Health in Bethesda, Maryland participating in the Rare Disease Day activities.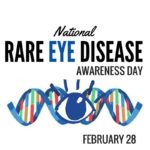 At the heart of the week is National Rare Eye Disease Awareness Day: Wednesday, February 28th. Follow along with us here and on our Facebook, Twitter, and LinkedIn pages as we bring you the awareness activities CRBF is involved in to further our great work. SPOILER ALERT: Rare Eye Disease AND CRBF will be featured on the biggest Rare Disease Day stage this week! We'll post more on that this week!

CRBF President Kristin Smedley is featured in the prestigious Rare Daily, an online publication of Global Genes. Global Genes® is one of the leading rare disease patient advocacy organizations in the world. The non-profit organization promotes the needs of the rare disease community under a unifying symbol of hope – the Blue Denim Genes Ribbon®. What began as a grassroots movement in 2009 , with just a few rare disease parent advocates and foundations , has since grown to over 500 global organizations. Click to read Kristin's interview with Rare Daily.
Views: 2,082