"Alone we can do so little. Together we can do so much." ~ Helen Keller
Whether you have just received the diagnosis of retinal disease or you have been walking this path for years… whether you are in complete devastation about blindness or are living with complete acceptance of blindness… whether you are a parent of a child with retinal disease or a caregiver of an adult that has retinal disease… we hope we can be a source of information, support, and most of all…. Hope. Our CRBF families and professionals are working every day to bring you the latest resources in living with blindness as well as move the research forward to bring retinal disease to treatments and cures.
Our fundraising currently supports research for mutations in the CRB1 gene of retinal disease, however all of the research work we are supporting will ultimately benefit all retinal diseases.
Our group is mostly made up of parents whose children are blind or visually impaired due to CRB1 retinal disease, therefore most of our information focuses on education and other topics relating to children and young adults. We are currently adding resources for adults living with rare eye diseases as well, so please visit often and sign up for our email list to be notified of these and other new resources.
The CRBF Family of families and professionals is here to help you navigate through the first steps of the diagnosis, the education process, and ultimately, the paths to cures. Please let us know how we can help you through it all.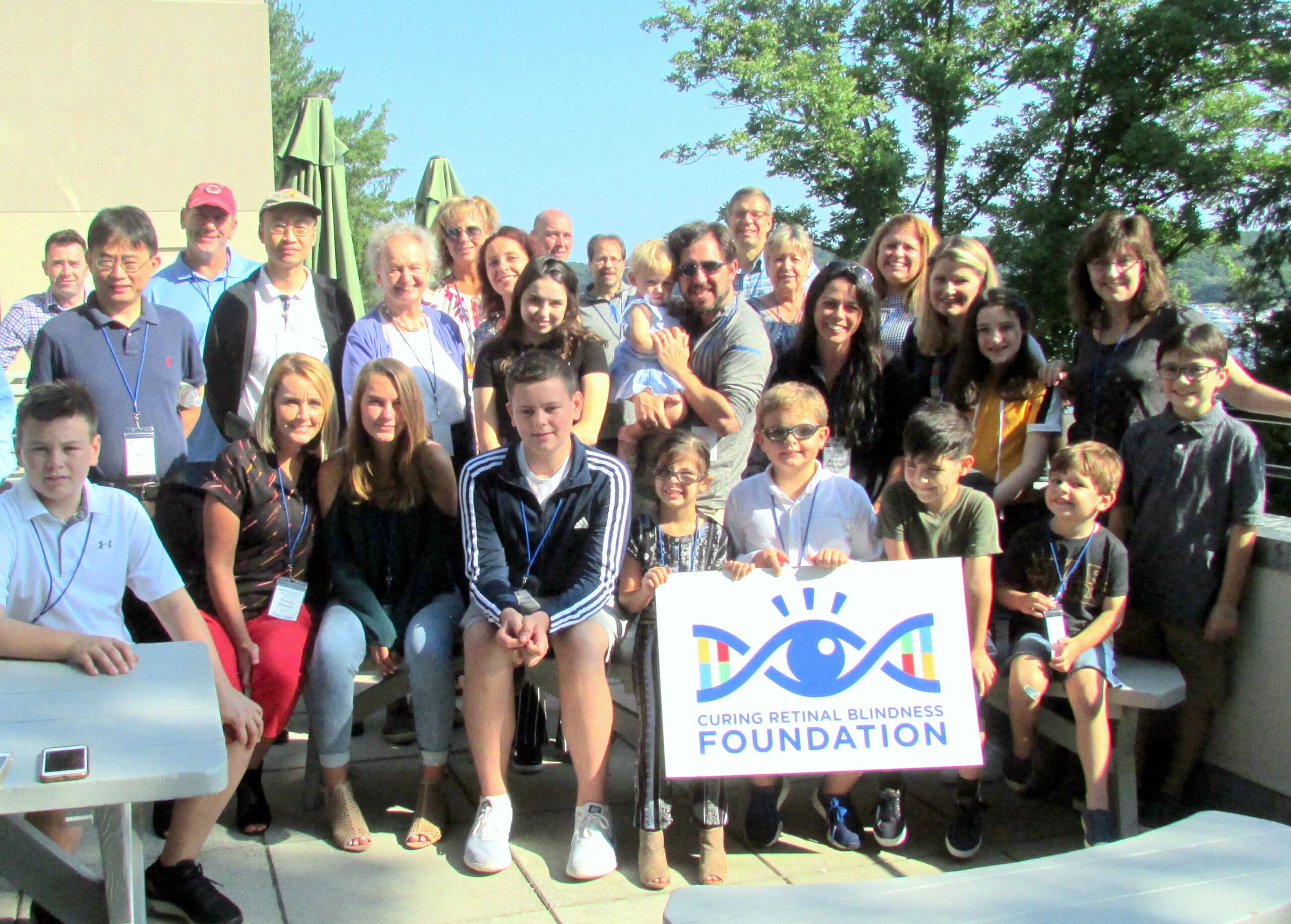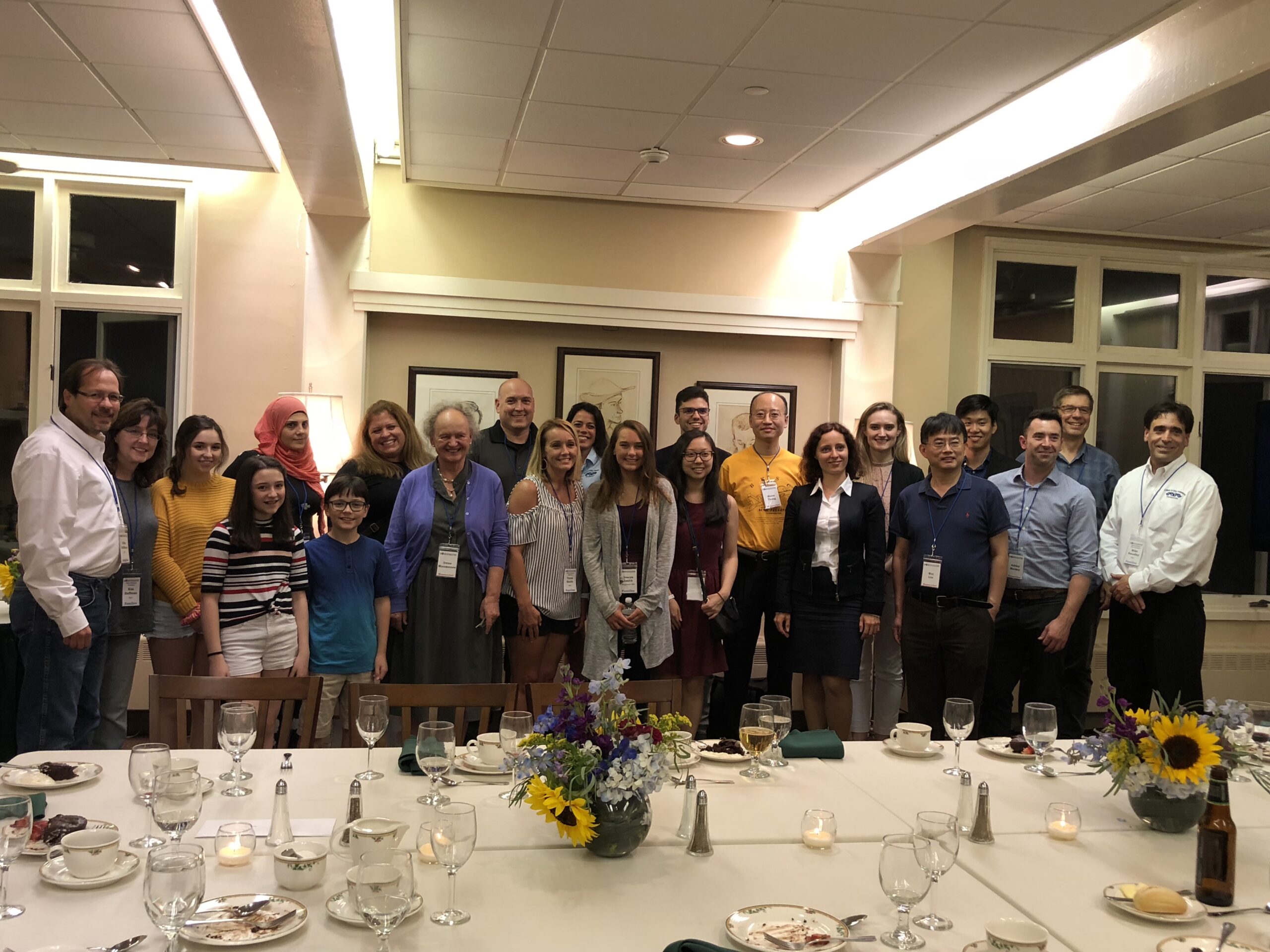 "Never doubt that a small group of thoughtful, committed citizens can change the world; indeed, it's the only thing that ever has." ~ Margaret Mead
In just over one year from it's launch, our CRB1 group grew to 20 affected families that were not only fundraising, we were offering our support to one another to help guide each other through the daily living with our blind and visually impaired children.
In that year it became clear that gene therapy would likely not be the one "fix" for all of the CRB1 children: mutations in the CRB1 gene do not simply cause one disease… our children fall into three different diagnosis: LCA, RP, Cone-rod dystrophy.
In an effort to broaden our reach of support and collaboration with donors, researchers, etc, the CRB1 Fund evolved into the Curing Retinal Blindness Foundation in October 2012. We are the only group working to bring together all CRB1 affected families to fundraise for research specifically for this gene mutation of degenerative retinal disease.
Our Board of Directors (family members of CRB1 patients) and our Scientific Advisory Board (experts in various fields relating to research) work together to ensure that every dollar raised is awarded to research teams that will work to move CRB1 degenerative retinal disease to treatments and cures.
SInce that launch, we have taken this little rare disease from never heard of to being discussed worldwide in the biggest of circles. In less than a decade our CRBF family of families has:
Achieved an National Rare Eye Disease Awareness Day (Feb 28th) that was submitted into Congress in 2016 as the first ever United States legislation to be submitted in Braille (H.Res #625)
Our CEO was one of 12 people in the world to testify at the United States FDA on behalf of Luxturna, the first ever FDA approved gene therapy to treat an inherited disease
Created a first of it's kind global registry for CRB1 LCA/RP through a partnership with Sanford University, USA
Funding a first ever natural history study to chart the progression of CRB1 LCA/RP
Represented on committees, advocacy efforts and the world's biggest stages for rare disease and ophthalmology research. CRBF has been invited to present at ARVO, World Orphan Drug Congress, United States Rare DIsease Day, Bio International, Retina International global committee for advocacy, DIA International Conference
Our CEO was awarded the 2019 Champion of Hope Award by Global Genes, one of the highest leadership awards in the rare disease community
We are families helping families and we believe that this will in turn make the world an incredibly different and wonderful place for those born with degenerative retinal diseases. This is a project that will benefit all CRB1 gene families and all retinal degenerative disease cases.
We are honored that you are here with an interest in our mission. We look forward to your helping us achieve the gift of sight and/or success without sight for all CRB1 children!